A PHP Error was encountered
Severity: Notice
Message: Only variable references should be returned by reference
Filename: core/Common.php
Line Number: 257
A PHP Error was encountered
Severity: Warning
Message: Cannot modify header information - headers already sent by (output started at /home/sgrubb/sebastiangrubb.com/system/core/Exceptions.php:185)
Filename: libraries/Session.php
Line Number: 672
Ready to get healthy? Want a diet-style that gives you more energy, less bodyfat, and less disease? Let's do it.

I'm a certified Health Coach and Fitness Nutrition Specialist.
I'm dedicated to being as healthy as possible and using the latest scientific research to shape my lifestyle. I want to help you do the same.

If you're like most people, you've heard a lot of conflicting advice about what to eat. It seems like nutrition is impossible to get right and the best route is 'moderation'. I'm here to tell you that, beyond the blogs, tabloids, and headlines, there is rigorous scientific research being done on food and health. And the conclusions are clear. If you want to reduce your disease risk, exercise athletically and maximize your healthy lifespan, there's a formula for you and it's called Nutrient Density. It's not a fad diet - it's science. And anyone can do it.

1on1 Health & Nutrition Coaching
In a series of weekly meetings, we'll review your food journal, discuss anything and everything food-related, and create strategies for developing and maintaining healthy habits. We'll clear up the many common myths about food, integrate crucial information from nutrition science, and craft a dietary approach that actually works for you. Health Coaching sessions are 50 minutes, once per week, for 4-8 weeks.
Learn More

Presentations for Groups and Businesses
For groups of up to 20 participants, I present the most important information on nutritional science and reforming healthy habits. Attendees will receive a solid foundation of practical knowledge for improving their own health by making important changes to how they eat and exercise. Healthy nutrition improves mood and worker productivity while reducing stress, sick days and health costs. Group Presentations are 75 minutes and include a Q&A section so I can answer participants' invididual questions.

See my rates. Get fit with me. Email me.


Despite popular opinion, oil is not a health food. It is the fat extracted from plants, which means most of the beneficial nutrients have been removed. While plant oils are associated with lower disease rates than animal-based saturated fats, there are much better, whole-food alternatives. Learn more about oil and how to replace it in your diet.
---
If you look at the research, soybeans (whole beans or minimally processed) *decrease* breast cancer and prostate cancer, while providing other health benefits. They are health-beneficial, not neutral, and not dangerous. So why all the bad press?
---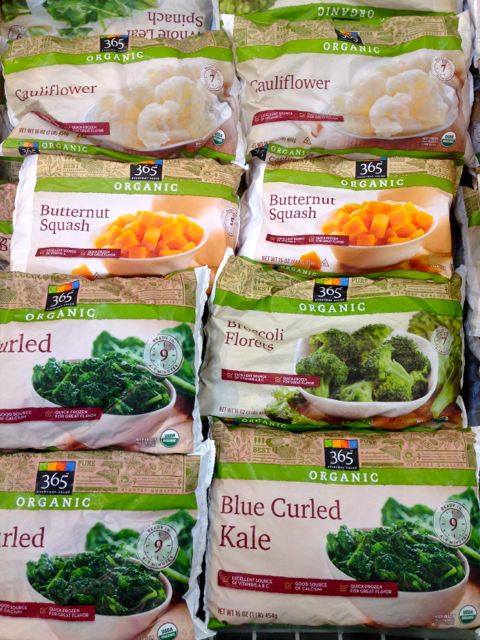 You might think frozen produce is inferior to fresh and not worth your time or dollar. It turns out that's not necessarily true. In some cases, frozen can actually be a better choice - it's all about timing and preserving nutrients. And convenience.
---